Founded in Maryland in 2002, WelGard® is the oldest provider of well system warranties and related services on the East Coast. Our hand-picked service professionals have decades of service experience focused on timely response no matter what time of the day or night, including weekends and holidays. Having a WelGard® Protection Plan takes the worry out of owning a well. Period.
WelGard® has been the mid-Atlantic region's well water solution provider since 2002 and has been growing ever since. For about $1 each day, you and your family can have the WelGard® protection and promise that as long as your protection plan is in effect, you will NEVER have to pay any additional money for well repairs. We believe that the greatest testament to the success of the WelGard® Protection Plan is our retention rate of over 90% of customers who renew with us annually.
Our Team

Gary C. Baker, CPA, CMA
Gary Baker is co-founder and General Managing Partner of Well Guardian Corporation, responsible for all aspects of the growth, innovation and transformation of the firm and its related industries, as intended by initial and current investors. He oversees the marketing, client service, operations, and financial performance of the Corporation.
Gary has accumulated over 35 years of diverse experience in operations planning & analysis, business advisory capacities, accounting, auditing, and strategy development, for firms including multi-national companies, health care insurers and providers, technology and financial services firms, and professional services organizations. Positions have included Chief Financial Officer of Best Doctors, and international clinical advisory enterprise, Physician Inpatient Care Specialists (interim), a physician services firm, Chief Operating Officer of ArmadaHealth – responsible for both operational and financial performance for this "white glove" clinical navigation and health advisory services firm. Baker has also served in senior executive positions with a pre-funding health care related start up firm, a $40 million venture backed professional services firm serving the education industry, and a $52M healthcare utilization management organization. Leadership positions have also included both Finance and Strategy roles at an $.8 Billion risk bearing health care entity and a $2.5 Billion division of a national health insurance/managed care company.
Gary has held several professional leadership positions, including Board member on the Executive Committee of the Maryland Association of Certified Public Accountants. He is also past President of The Baltimore Chapter of the Institute of Management Accountants. Gary has also been active in civic matters, having served as President of the Exchange Club of Baltimore and Treasurer for The Child Abuse Prevention Center.
Gary attended Loyola University in Maryland, from which he graduated Summa Cum Laude with a Bachelor's Degree in Accounting. Since that time, he has earned his credentials as both an active Certified Public Accountant (CPA) and as a Certified Management Accountant (CMA).

Philip Grantham
Phil is a seasoned business executive, with a wide background in senior finance and operating roles in the financial services, transportation, health care, and energy/power, and manufacturing fields. He has in recent years been working as a strategic advisor with emerging companies and their investing sponsors in the technology, healthcare and professional services fields. Prior positions include Senior Vice President, Chief Financial Officer, and Chief of Staff of CareFirst Blue Cross & Blue Shield, Vice President & Treasurer of Penn Central Corporation—at the time, a Fortune 200 company.
Phil is a graduate of Brown University and holds an M.B.A. from Columbia University.
THE ULTIMATE CASE STUDY:
The Birth of WelGard®
About 20 years ago, at a 4th of July weekend party in Maryland, a guest was "startled" when they noticed that a toilet wouldn't flush, and water in the sink had mysteriously disappeared. The party carried on, and when the last guest left, the homeowner found that there was no water anywhere in his house or for his family. He turned on the faucet and nothing happened. He didn't know where to go, or who to call about dealing with his dilemma. His family was in crisis and he suddenly realized that he could not fix the problem and just stared at his water-well in disbelief.
He called numerous well technicians from the phone book, as this was prior to the internet, and received mixed results on who answered, who said they would respond, and ultimately who showed up. Pump installers said that there was no problem with the pump and mechanical equipment, so well drillers were called. When the well drillers arrived, several dry holes foretold of problems to come. No one could guarantee a well that provided water and no final cost could be projected. Timelines to solve the problem were always "let's hope for tomorrow."
The ordeal caused him and his family to move out of their home, into temporary lodging. Needless to say, the homeowner put up with major disruptions of his personal and professional life as he watched helplessly over the growing number of dry holes and ever-increasing costs. This went on for months and it wasn't until the day after Thanksgiving, about four months, before he could move back home. The whole episode cost him an estimated $45,000 in cash and in his words… "about 10 years off of my life."
The homeowner researched and wondered how others in similar situations dealt with this exact problem. His research proved that this very situation plays out for well owners every day, that wells fail rain or shine and that there wasn't a solution to this problem for families that depend on a well. That realization led him to create the service contract now known as the WelGard® Protection Plan.
We were founded upon very straightforward concepts:
Total peace of mind. Eliminate the worry of owning a house with a well.
A fixed price with no deductible and no additional costs for any repairs.
Timely and professional service, no matter what time day or night, including weekends.
If desired, annual, professional inspections of your well and reports on the quality of your water supply.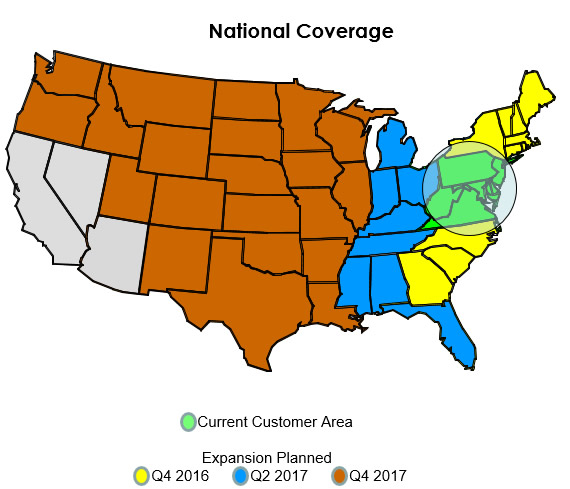 Protect Your Well Today
Or click the button below to contact us.
Get Started Now
Well Water Warranty Service Areas